Welcome to www.Dreamsverse.com's latest fun Event!
Your chance to enter a free draw to win a very special, unique prize!
a set of Move controllers signed by that Maestro of move creating, the amazing artist Kareem Ettouney!

To enter the prize draw just post your name and a line about what you would like to create with these magic moves in this thread between now and the Friday 27th of July 2018
Your name will then be added to the listing and assigned a number. When the deadline arrives a random prize draw will be live-streamed and one very lucky dreamer will receive these wonderful wands to waggle and wave in the comfort of their own home.
Feel free to discuss, have fun or ask questions in this thread, the Dreamsverse Curators will keep updating the names in the draw pool on a regular basis.
A massive thanks to Kareem for kindly signing and creating a little imp-art on these magnificent move controllers and to everyone who helped arrange this special Giveaway event....Good Luck to everyone who enters the prize-draw, and the one lucky dreamer whose dream of owning these will actually come true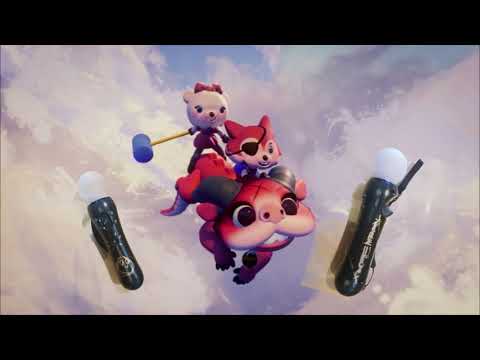 Terms & conditions
-This event & prize draw is conducted by www.dreamsverse.com an independent fansite
- we accept all liability for the secure posting of the prize to the winner
- no cash or alternative prize substitutions available, but who in their right mind would want money or something else instead of these unique
Fan-tastic
collector pieces
-the draw is open to all existing and new members who apply in draw thread, except EnochRoot who will be ensuring event scrutiny and he would probably eat the moves anyway
-www.dreamsverse is not part of MediaMolecule or SONY, it is an independent site run by an assortment of loyal fans, creative dreamers and a couple of nutjobs