Ossu! Got another late-night bite comin' up for y'all!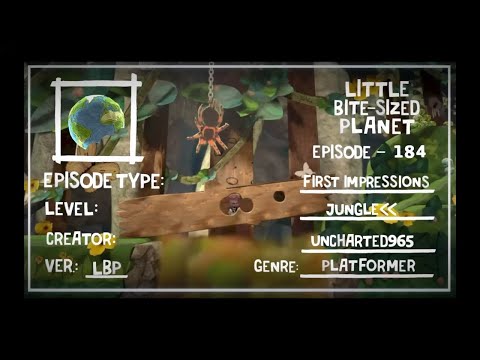 This go about we're having a look at
Jungle <<
by
uncharted965
. This one's a nice little throw-back to LBP1, relatively simple and smooth, and no particular breaks from playing in LBP3. There are a few places where the cameras could have been a little better set up, but nothing that should cause too much difficulty. i really like the fact that this one got brought back after years of incompletion, thanks to Covid related having to stay in. Nice to know something good can come out of all of this crap.
Behind the Curtains Stuffs
Really too much to get into right now.