Ossu! Comin' up at y'alls with another sweet dream!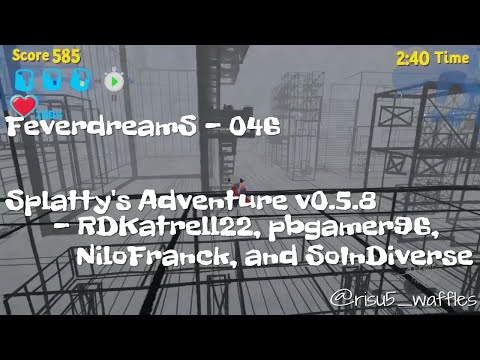 This go about we're having a look at
Splatty's Adventure v0.5.8
by
RDKatrell22
,
pbgamer96
,
NiloFranck
, and
SoInDiverse
. The too-long/didn't-watch is this is a decent enough 3d platforming collect-a-thon that pretty clearly shows it's early access rough edges. The base gameplay is fun enough, though i think it could be scaffolded a bit better. Really polish and expansion is probably the direction to go in to make this one a stronger showing (especially in the camera department); though for what i got to see, i did have a good time with it. Very reminiscent of Mario 64. Give it a play if you haven't yet, or even if you have. The creator's seem to be pretty on top of updates, so it might be different from what you experienced before.
Thanks, as always, for all the feedback, and have a great day!
Behind the Curtains Stuffs
My hair is blue now.